Well I'm pretty drain now. LE apologies for all this as all wanted was to support you. I know I don't have apologize, but I will. I'm going keep to the friends I do have, so don't worry about me being in your chat boxes or anything folks. Good riddance to anyone who wants nothing to do with me now. I'm better off without you I guess. :-/ Oh well. What's done is done.
Update:
http://themaresnest.wordpress.com/2010/08/26/the-jktee511mummygaga-simulator/
I'm going have nightmares looking at that gif! 0_0
Anyway boohoo all cool kids don't like me no more. Jktee have fun with the cool kids. I think I'm going curl up in a ball and cry, NOT! Instead I'll be sitting here being my so called immature self, flipping the bird and posting this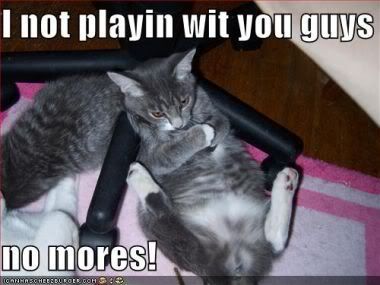 Oh noes, she refer to us as kids again! Bad Vidkid! Bad!
Note: Any rude comments under this post will be deleted.