I got 2nd!!! And yes I edited the green paint in the back to blood. Didn't do half bad covering it up last minute.
Click
here
to read the story and see the green paint version. lol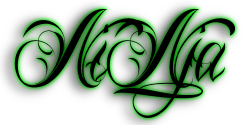 10 /10- uniqueness
10/10-relates to contract
10/10-photo quality
10/10- clothing relates to vampire type/and contract
10/10- vampire essence

50/50
comments: I love your photo here, his expression is amazing and touching story, and well placed lighting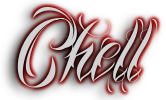 Uniqueness 7/10
Relates to contract 10/10
Quality 9/10
Clothing10 /10
Vampire Essence 9/10
Total- 45/50


As for the picture, I wanted it have a dark and mysterious feel. Again it was based off of Interview with a vampire, but it was based off a scene in the 2nd book. I don't remember the character, but I remember her calling Lestat and Louis demons when she found out what they were. I think that's how it went. lol Been awhile. Anyway, I also thought it would be interesting to see Henry go back home as you don't see that in vampires movies much.
I did a little editing here and there. Sharpened it, darkened it slightly and edit the green splatter that was suppose to be paint into blood. Ninja mention it might get points taken off, so I edited in Gimp. If I had kept the original story and added more paint though, I guess it would of made more sense. I'm just shock how perfect that little cover up came out in Gimp. I honestly had no clue what I was doing. lol As for other little touches, I added blood of course on the clothing and extra. I made the mirror look broken. First time doing that too. That's about it.
The poses are all due to the amazing Traelia and her death pose pack. I had originally chose a werewolf pose pack for this, but it didn't quite fit and I didn't like the facial expression. I was surprise how well the death pose pack worked for this. Then I used a EA pose for the maid in the back and then had another sim scare Eleanor. As for Victor in the corner, I wanted him to be hanging out in the background watching. Lighting wise I used purple lights with regular ones to get that effect. Used SR's broken furniture to continue the wrecked room feel and googled all kinds of stuff to make sure the decor was Victorian.
So yes another ramble. I told I'm long winded when it comes to vampire stuff. I will say that all the maid costumes available were way too short and I had to improvise. I don't think Victorian maids wore slutty anime dresses. xD