Warning: This blogpost contains uncensored curse words!
Click the picture for full view.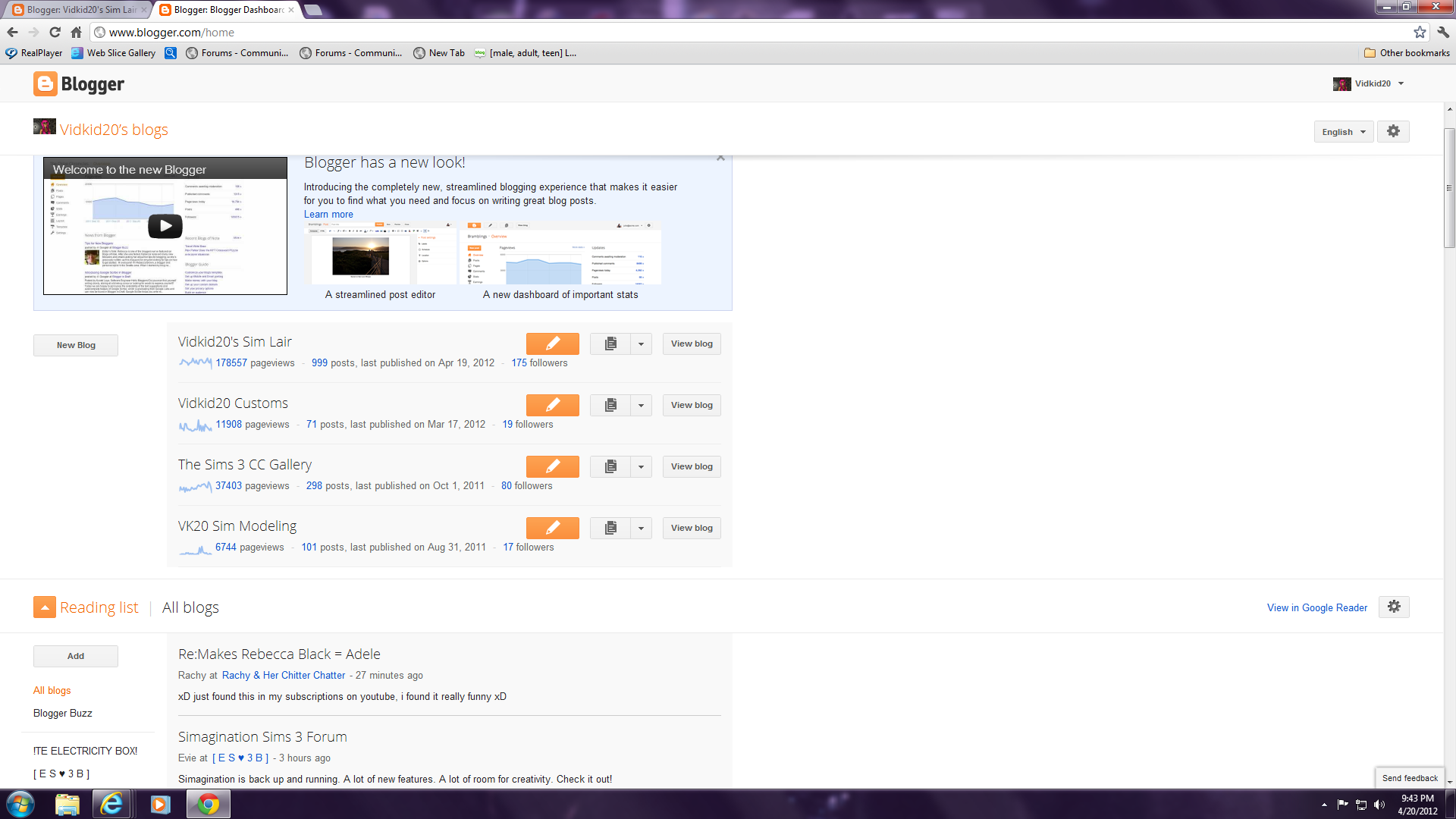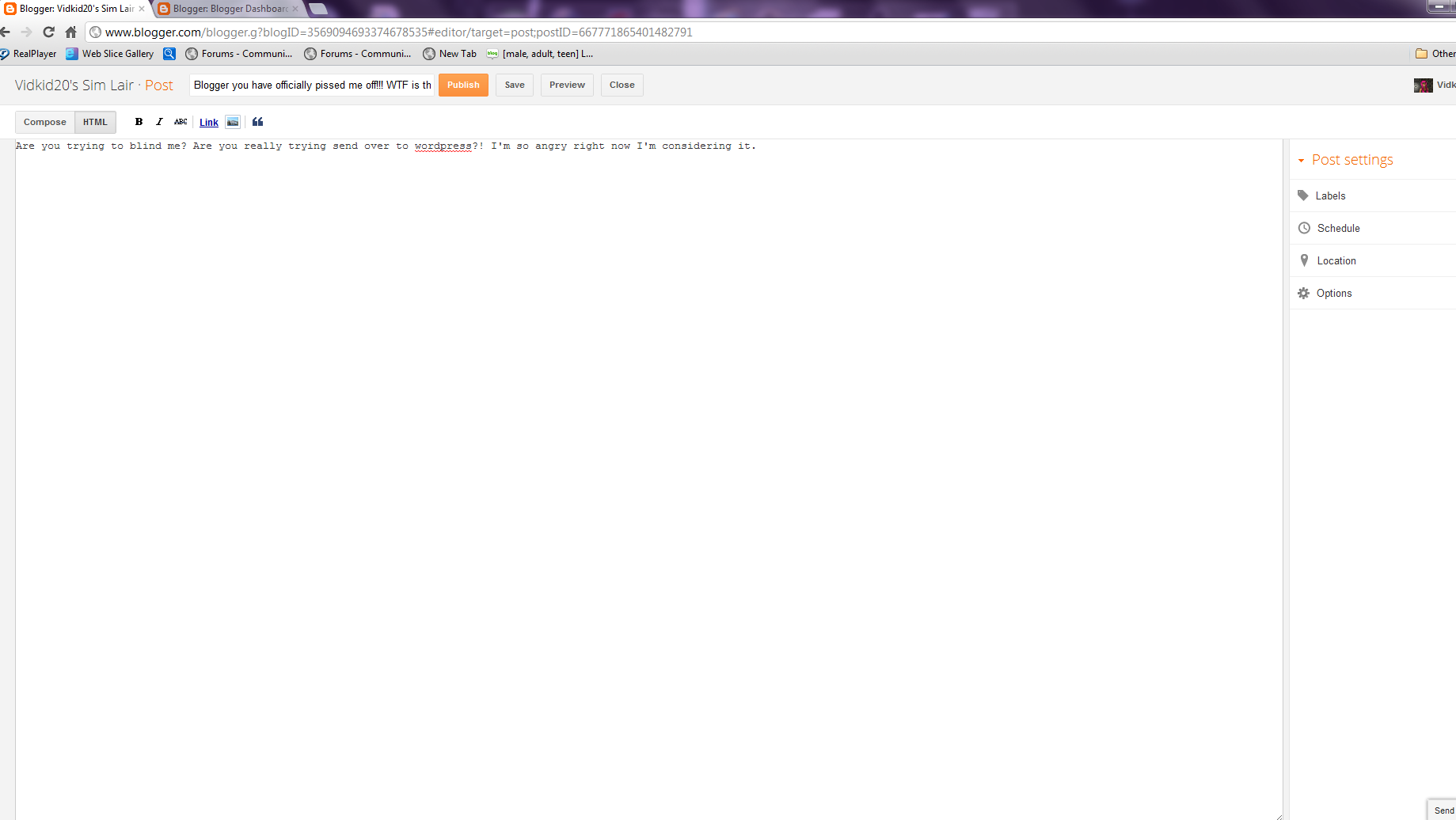 Can you believe uploading the pictures made the damn typing post box even more smaller?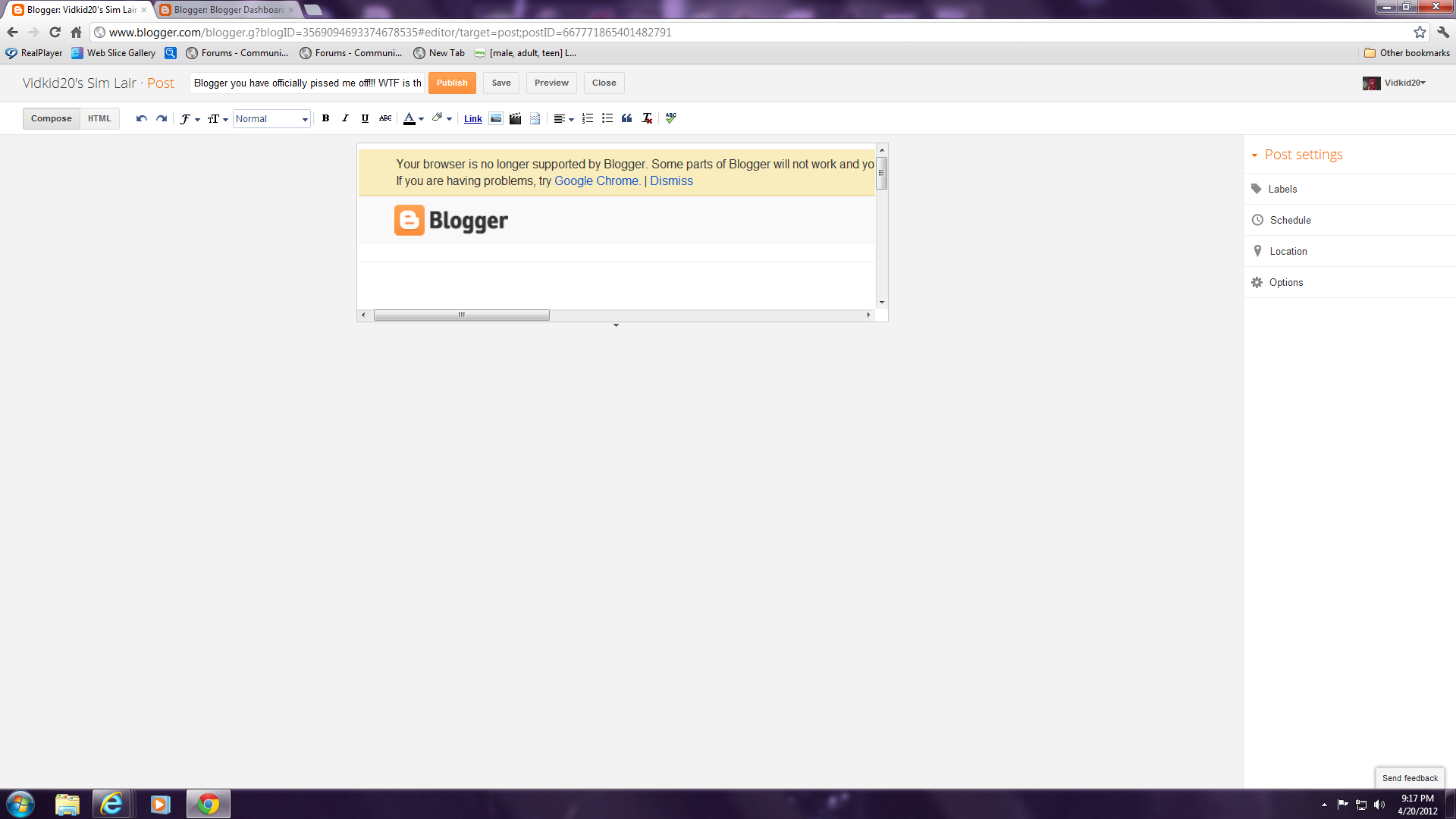 Are you trying to blind me? Are you really trying send over to wordpress?! I'm so angry right now I'm considering it. What in the world have you done?! What is this shit?! I have glasses FFS and the new layout is literally messing with my eyes. I have to zoom in now just to make a blog post. Streamline my ass! Look like you copy word document on windows, shrunk everything, and put together in a jumble of text. It's such f'ing lazy job I've could done. it. All this damn grey and white is burning my eyes. You are nice piece of work for this google. I hope you're happy, because I'm sure a lot people are going be complaining about this crap. I might send you some feedback since you insist and know what I'm going say? It look likes shit and you suck ass! That's what I'm going say. That's what I'm going to send you if you don't change this damn thing back! Blogger go to hell and stick this new template up your ass!!!!!!!
I can't see me getting use to this crap. They make it almost impossible just to upload pictures (with the limit included) and I don't appreciate them forcing me to use another browser now. Was working fine before. I will be seriously considering switching over. I can't work like this. This is awful!
P.S. Your blog might be next if this hasn't happen to you. *sigh* Why me? Just why?
Update: Thanks to Julie help, I am back to the old blogger again. :D But beware we won't be able to do this much longer. :/ So google/blogger still sucks!