1st- vid & henry - 1106/ TIE
Sleeping Like The Dead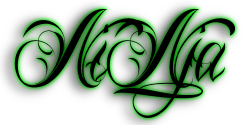 vid-
9/10-uniqueness
10/10-relates to contract
10/10-quality
10/10-clothing
10/10- vampire essence
49/50
i think this was very good an unique, maybe if the ghost was closer to him, like the story says
all else i think is great and its cool that you included that vampires can sleep to avoid hunger, because that is a vampire fact
10/10- uniqueness
10/10-relates to contract
9/10-photo quality
10/10- clothing relates to vampire type/and contract
10/10- vampire essence
49/50
There is something odd about the angle. I think this was nice, but the background could've been improved a bit. Like bring the priest a bit closer and maybe even having his sister..I don't know really. At least maybe looking in his direction. I do question who's idea is it was to dig up a corpse, lol. It's overall nice I just took a point away for the odd angle.
Squeeeee!!!! I got 1st! I was completely shocked and baffled at the fact I tied for 1st. I do agree with the criticisms, but I personally think I could of done better. Still I guess it was good enough to tie with Alicestorm pic, which was amazing! Lakross who came in 2nd was awesome too! I really don't know how I did it. I was for sure I was going get a horrible score. 0_o
So the assignment was something that helps them avoid or prohibits the thirst. Sounds simple, but it was just a extremely hard concept for me. All vampires know are biting and feeding off a people. That's all I can think about when I think of vampires, so I had no ideas going into this! Then I started having technical problems and rl stuff going on, which really had me not feeling it at all. I basically just hurried after stalling for awhile and did this one. I had another pic, but it wasn't very good. Just kind of bland in setting area compare to the others. Kind of glad I scrapped it since it didn't go with my story at all. -_-
Well then after moaning about it some more, I thought about the old school vampires and decided to do something based off of that. I dressed up my model and extras. Posed Henry and the priest. Found a neat open coffin and I used the terrain tool to make dirt piles. Then I got the idea of doing a stupid angle to make it look better. lol Oh well. I also was going add snow, but I didn't wanted overly complicate things and wanted to get it done quickly. Oh and I build a church too, but you can't see it. Don't worry you're not missing anything. xD
I still think I can do better and I plan on doing that for the finale. Yes the finale is finally here! I'm nervous, but I have somewhat of idea already. Ironically this picture has gave me that idea and a bit of path to how I should end this story wise. Wish me luck!