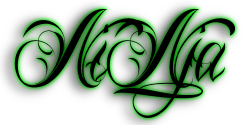 10/10-uniqueness
10/10-relates to contract
9/10-quality
10/10-clothing
10/10- vampire essence
49/50
i love the photo, his expression and pose, he's wearing same outfit but that only makes sense because of him getting out of the coffin and continuing the story
point off on quality cause of the angle, its only a little bit awkward angle , you've improved so much since first contract but all were so good , the story really is filled with emotion and dramatic direction of his life from beginning to end !!
portrait score-
10/10-uniqueness
10/10-relates to contract
10/10-quality
10/10-clothing
10/10- vampire essence
50/50
i love this portrait, you connected it to the story which is a bonus and i love the frame !
10/10- uniqueness
10/10-relates to contract
9/10-photo quality
10/10- clothing relates to vampire type/and contract
10/10- vampire essence
49/50
The other than it being a bit pixlly you did a great job on the final assignment. Also gonna be honest when I say Victor really creepy me out in that one. I like the portrait alot though. It was creative framing it.
portrait score-
10/10- uniqueness
10/10-relates to contract
10/10-photo quality
10/10- clothing relates to vampire type/and contract
10/10- vampire essence
50/50
I can't believe it! I actually won! Soooo freaking happy! I won a competition and vampire one at that! Wooooooo!!!! I was for sure I was going get 2nd or 3rd with the competition I had. Feels so good to win a competition. I really thought I blew it! :D Now for the novel I post at end of every comp....
As for the winning pics, I was again inspired by my favorite vampire movie and previous entries. I actually went back and look though all my entries beforehand, so I could keep up with the story and be inspire by them. I end continuing from the last entry and creating a tragic ending. I already knew from the assignment it couldn't end nicely for my vamp. I'm just glad he's still alive in my game. xD Anyway, I was a bit stumped on how I would kill him and how it would make sense with the rest of the story. So I went back and thought about possible deaths. One idea was to do a throwback and use a stake, but no one has made a wooden stake accessory and I didn't wanted chance editing one in that looked wonky. Then I was going to go with the classic daylight death, but it's hard to pull off a good pic in the daylight in Sims and I didn't want to edit in a sun. So I had to rethink my death idea a couple times before settling on fire.
I got the fire idea from Armand's coven in Interview with A Vampire. The part where Louis burns down the theater and also the part Claudia set fire to Lestat's home. I figure it would be a good visual and I could still play with the lighting in night setting. So I found some cool effects the fog emitter could make with fire and wrote them all done. Then I build my setting, which prove to be a bit of a challenge with no real concept of the setting, but I finally decided on a dusty old beaten down castle after playing around buy/build mode. Kind of a throwback to the Dracula and such.
As for outfits, I kept Henry in his outfit from last round to keep up with the story and put my full attention on Victor's look. Toward the end of Anne Rice's famous little movie, we saw Lestat lose it for a minute and I remember his looks deteriorating a bit. I also remember some time passed between Louis had last seen him. So I decided to do that a bit and make Victor look as if he went mad during the time Henry slept. Since Victor wasn't the main model anyway, I decided to really alter his looks. I went with grey hair, huge red eyes, and a sunken in face to achieve that.
Then for the poses, I wanted specific poses to pull this off. Couldn't find them of course but I end improvising and going through quite a bit before deciding. I wanted Henry to look scared, but not cowardly scared or weak. Just scared with a sense of doom in his face. Then for Victor, I wanted him crouching down crawling almost in a creepy way. Haha, I think I achieved that. As for anything else, placing the fire everywhere was hard and took some time. Quite worth it though. Then I changed lighting to flame to give it the effect of the room being on fire and fiddle around with Henry's expression in editing.
As for the portrait, it was very last minute. I had planned in my head a bit, but I only had the idea for the frame and to make it look like he painted it himself. So I hurried up and took pictures with different poses. Mostly sad poses, because I wanted him to look tragic and moody. xD Once I edited and got to fit in the frame, I put some blood splatter on it for a finishing touch. Then I went to bed and added the story later.
Overall this finale drove me absolutely insane and took quite a bit time to finish. I'm so happy I didn't give up or chickened out. The whole comp itself was harder than I thought, but I did a lot things I hadn't done before in this one. Guess it paid off! :)
Also congrats to
AliceStorm
and
Lakross
who kept me on my toes this whole time! Gawd they made it hard! xP And many thanks to judges for their helpful criticisms!
P.S. Next is my own competition. I have one other competition I'm in, but I can now juggle that and my own now I think.