2nd place again! xP
Click
here
for the story.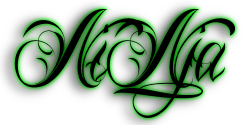 Uniqueness: 10/10
Relates to Contract: 9/10
Photo Quality: 10/10
Clothing Relates to Vampire Type: 10/10
Vampire Essence: 10/10
Total: 49/50

Comments: love his expressions, the lighting on his face is great, the only thing I was confused about was the story made it seem like it was his first time painting, and I thought he painted as a human? Lol
sorry I may got confused or misunderstould that part of the story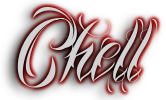 Uniqueness: 9/10
Relates to Contract: 10/10
Photo Quality: 10/10
Clothing Relates to Vampire Type: 10/10
Vampire Essence: 9/10
Total: 48/50
Comments: What an interesting picture, theres so many details to it and your graphics are crystal clear! Good job!

Considering the tension and stress at the time, I think I pulled off a bit of miracle. lol In all seriousness, I didn't let my personal problems ruin the vision in my head. I'm quite happy with scores again. 1st would of been nice, but this 2nd place streak has shown I've improved a lot! I do think the story portion suffer a bit, but I didn't too bad. Like I was telling Ninja, I should of said he remembered the feeling of painting. Something to that effect. Oh well.
As for the editing, it was HARD!!! Didn't have to sharpened or anything really, but the canvas part of the picture was not easy at all. First off when a sim puts a canvas on the easel, they automatically have paint on it. So I had to delete the canvas, grab a picture from google, size it to the size of the canvas, erase some of it to make it look partly finished, make a new canvas on the part I erased, then edit to make it look old and part of the game a bit. I had to use a bunch of layers on paint.net and play with grainy effect tool. Then after all that, I edited a paint brush in his hand, which was annoying also. It was 2am in the morning by time I finished. >_> The red paint was after thought once it was all done. I also faded the edges to cut some of the ceiling out of the picture.
As for the idea, I was inspired Interview with a vampire of course, but I had watched Dorian Grey (the newest one) a few days before that. Kinda helped me form an idea. The character of that movie reminds me of Henry a bit. xD Anyway, Victor in the back with the violin was a nod to Lestat and the body was my touch gore in it. lol ;P
Anyway, I already have an idea for the next picture. I gotta do Odd Couples first and then I'm going get to work on contract 4. I love this comp!!! :)