I'm shocked! I got 1st!!! :D
Read the story portion
here
.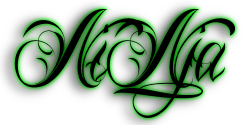 Uniqueness: 10/10
Relates: 9/10
Quality: 10/10
Clothing: 9/10
Vampire Essence: 10/10
Total: 48/50
Comments: I like the attire choice and his pose, the story is a new direction to his life and good work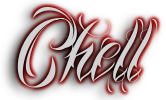 Uniqueness: 9/10
Relates: 10/10
Quality: 10/10
Clothing: 9/10
Vampire Essence: 10/10
Total: 48/50
Comments: This picture is quite interesting I like how the image is in the crystal ball and how sad the story was but it was still very good!

The picture is based off a random thought I had and
Supernatural
ep coming. I did try to keep it similar to the other pictures, but I didn't want any blood in this one and I wanted to do something completely different. The stalking part in the story is based off of one scene in the interview movie, but the picture is a random thought. :)
I really didn't think I would get 1st this round though. Love and vampires was actually kinda hard since most love interest end up being lunch. That's all I could think of anyway. lol I quit once due to frustration and started building for another idea, but then I went back to this. Not finding the right poses was the biggest annoyance. All the couple poses are really lovey dovey and I didn't want it to be too nice. I wanted something in the middle. I wanted his love interest to look fearful, but I wanted him to look in love kinda.
Well it took me forever to find poses and then the two poses you see are from two different pose sets. The setting was actually fun to do, so that wasn't a big deal. Just getting two poses where you could see their faces (his face especially) was the difficult part. So after finally getting two poses I liked ok and taking pictures, I kinda got a cool an idea to have a image in the crystal ball. Now the 2nd picture in the ball was quick and easy due to Henry posing for me on his own in one shot, but the editing was a pain. I wanted to pull my hair out again at this point. Then when it was getting really late I figured it out and wasn't even that hard. Seriously took 10 mins to make the image look faded and I swirled it, which really helped.
I think most my frustration was due to the fact I was tired and just wanted it to be over. lol Nothing was working for me at first. Very surprised I won, because I saw a really amazing picture and I was annoyed with my picture. I was proud of the crystal ball part, but I was very unsure about this one. My next assignment is to show one of his flaws. I have some ideas, but nothing solid yet. Stay tune....