This week just started you say? Well I really can't see it getting any weirder than this.....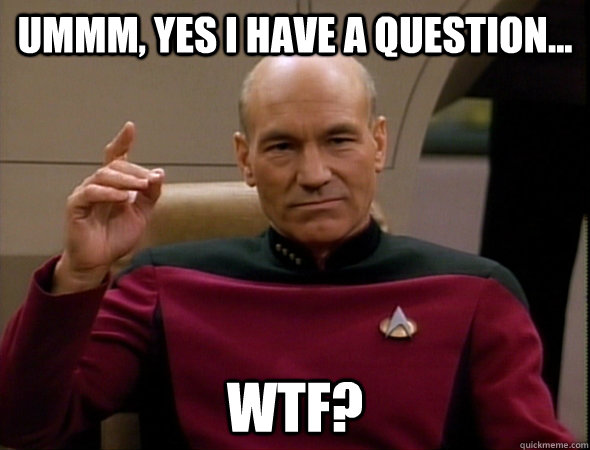 luthienrising summed up my feelings in a more appropriate way.
While Astro continued the common sense and MrSimmis had an idea of his own.
Then things got a bit weirder with this interaction....
Make it stop!
More like red right? Oh gawd....let me stop! WTF was that?!